Sunday 7th March
Join us for the first race of the Townsville Tri Club Aquathon series. You must register for this race before 4pm Saturday 6th March.
Registration form is linked below.
Course Maps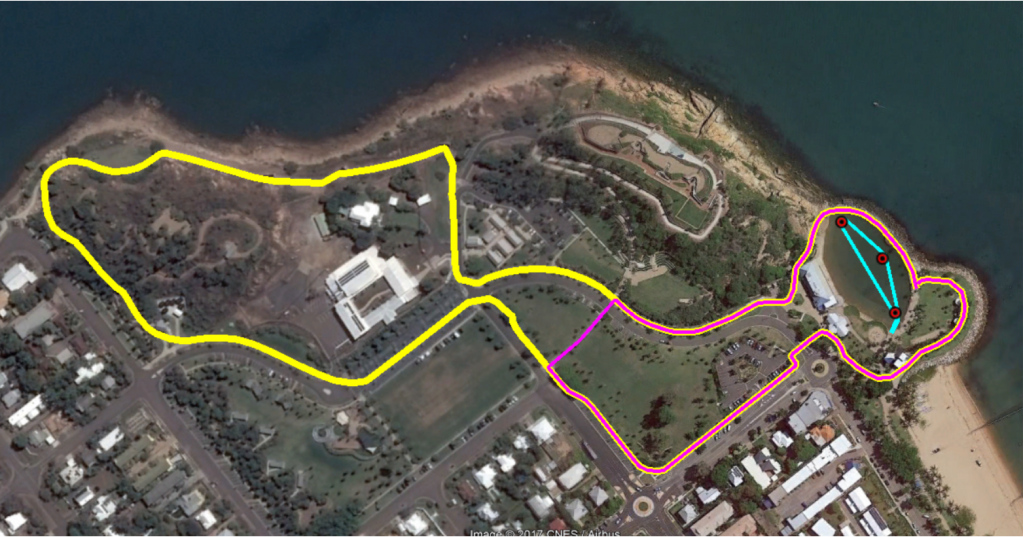 Please pay when you register using PayPal, collect your timing chip on the day.
Check-in, payment & chip collection open on race day from 6:00 am.
EVENT START AGES DISTANCE PRICE
JUNIOR 06:40 7-9 200m / 50m / 200m FREE
JUNIOR 06:40 10-12 500m / 100m / 500m $5.00
SPRINT 07:00 13-75 2KM / 400M / 2KM / 400m / 1km $20.00
ENTICER 07:00 13-75 1KM / 200M / 1KM / 200m / 1km $15.00
Race Results
---
Race Gallery
We'd also like to thank Robert J Ellershaw Photography for providing some incredible professional images, please feel free to download and like what you see. Thank you Robert!
Sponsors
---
Please support our Aquathon Series 2021 sponsors Odyssey Cafe